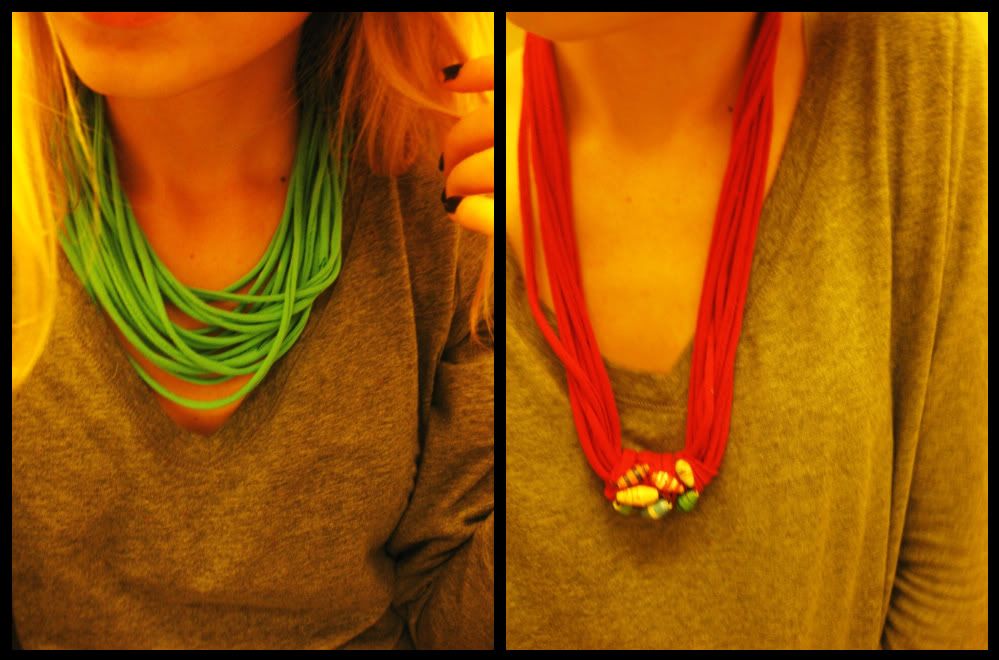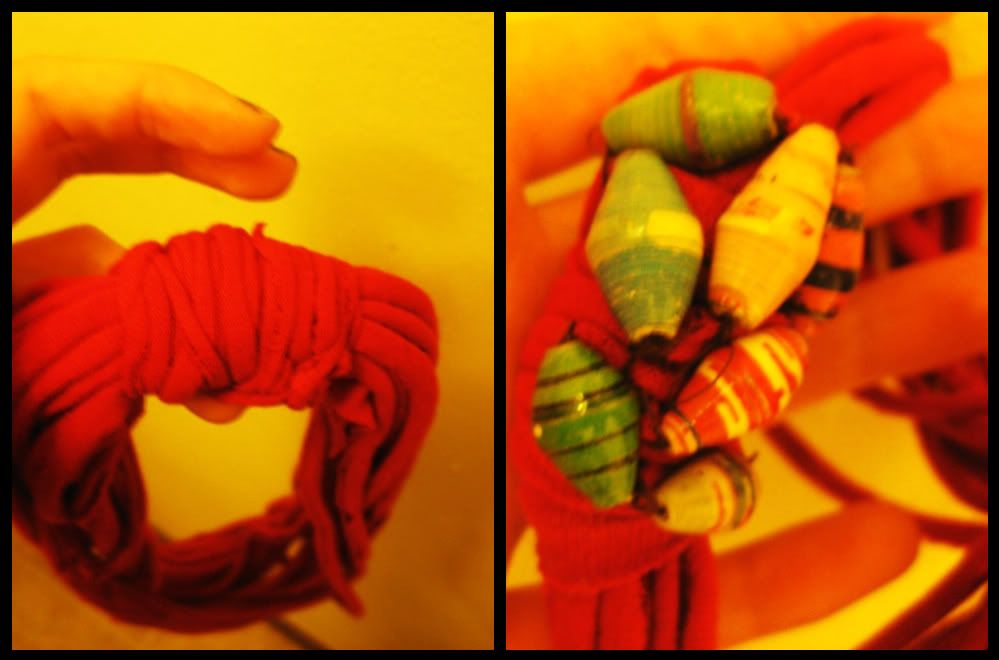 The quickest easiest most comfortable tshirt necklace ever.
(& we all know how I feel about tshirt necklaces...)
I sewed beads on one of them to customize it a bit more.
you can make them as full or sparse as you want,
depending on how much material you use.
I DID NOT invent this idea.